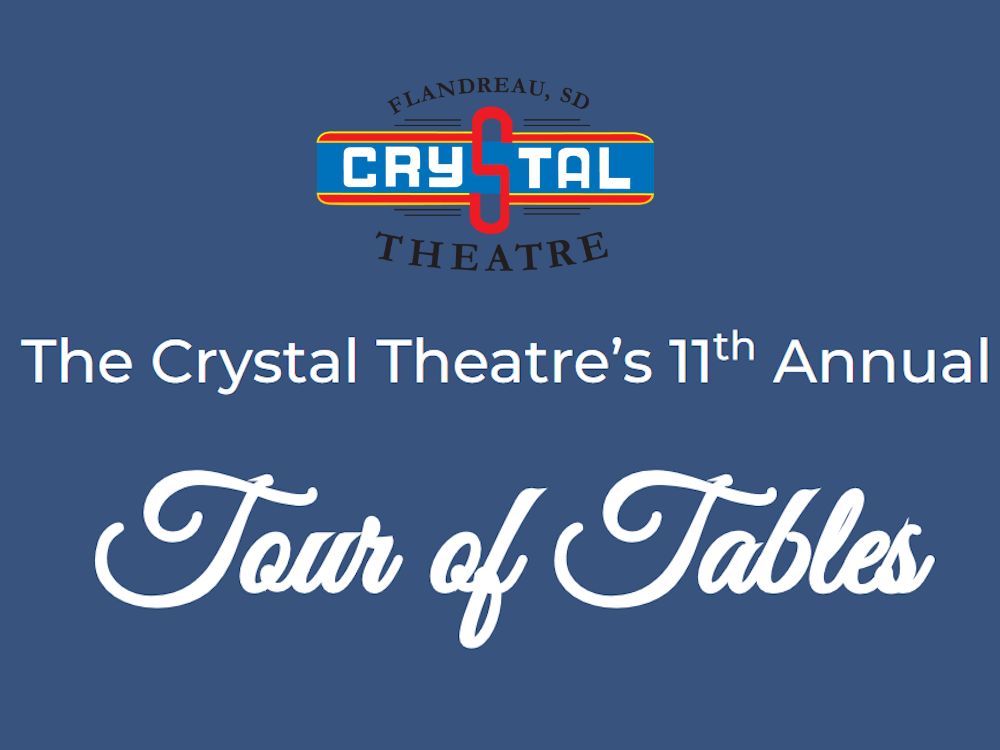 The 11th annual "Tour of Tables" will be held at the Willam J. Janklow community center on Saturday, September 30th @10:00am.
Come see many beautiful tables with many different themes at the Tour of Tables! There will be silent auction items and door prizes as well! All proceeds go to help the Crystal Theatre provide amazing performances!
Hope to see you there!