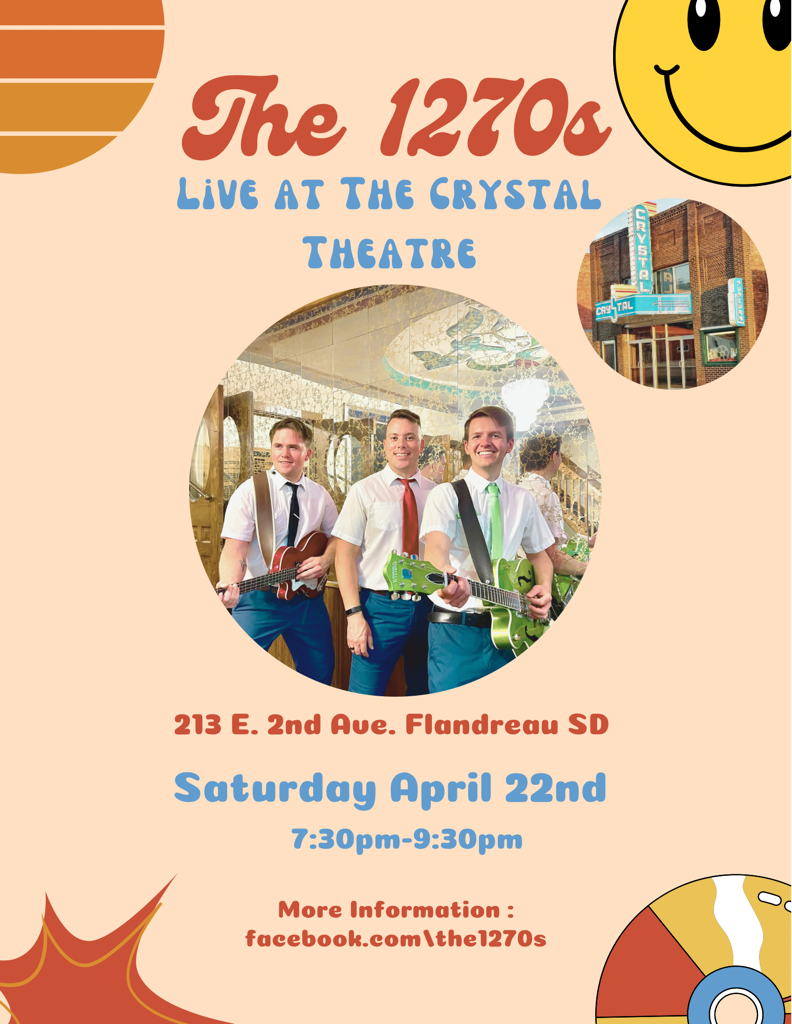 Get ready for some fantastic music from the 50s and 60s! The 1270s are back at the Crystal
Saturday, April 22nd at 7:30pm!

Tickets are $10 for adults, $5 for students. Season tickets can be used for this event, so if you haven't purchased your 2023 tickets yet, now would be a great time!